Another year, full of great books, is almost at an end. Here is a selection, in no particular order, of some of my favourite reads of 2015. Please click on the links to read my reviews of each book.
1)
Like a Flower in Bloom
by Siri Mitchell
A laugh-out-loud parody of the Victorian era, with a likeable heroine who is like a square peg in a round hole.
2)
Flash
by Rachel Anne Ridge
This one is a charming family memoir, featuring a little donkey who reveals a lot about life just by being himself.
3)
A Year of Living Prayerfully
by Jared Brock
The author embarked on a pilgrimage to spiritual spots all around the world to see what he could find out about prayer methods.
4)
Simply Tuesday
by Emily P Freeman
Sometimes we need encouraging words to dip into, just to help us remember that our day-to-day routines are noble. This is full of them.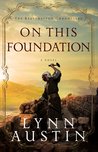 5)
On This Foundation
by Lynn Austin
It's about time the prophet Nehemiah became the hero of a novel, as he was one of a kind.
6)
Until the Dawn
by Elizabeth Camden
As well as being an intriguing story, this novel helps us ponder the type of mindset that enables us to stay in a good mood.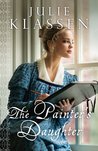 7)
The Painter's Daughter
by Julie Klassen
A typical love triangle on the surface, but gets you thinking about deeper issues of parenting and role reversals.
8)
The Next Happy
by Tracey Cleantis
This is an unusual non-fiction. Instead of encouraging us to reach for our dreams, it helps us to figure out what to do next, when our dreams don't come true.
9)
A Noble Masquerade
by Kristi Ann Hunter
This one is a fun regency romance, with mistaken identities, suspense and humour.
10)
A Worthy Heart
by Susan Anne Mason
I've just finished reading this one and haven't reviewed it yet, but will by the end of December. It definitely belongs on a list of my top 10. It's a lovely romance, all about accepting people as you find them, despite messages you may receive from others.
Paula Vince is a South Australian author of contemporary, inspirational fiction. She lives in the beautiful Adelaide Hills, with its four distinct seasons, and loves to use her environment as settings for her stories. Her novel, 'Picking up the Pieces' won the religious fiction section of the International Book Awards in 2011, and 'Best Forgotten' was winner of the CALEB prize the same year. She is also one of the four authors of 'The Greenfield Legacy', Australia's first and only collaborated Christian novel. Her most recent novel, 'Imogen's Chance' was published April 2014.
For more of Paula's reflections, you may like to visit her book review blog, The Vince Review where she also interviews other authors.